Calling in bad debts: what's going on with secondary lenders?
By Mr Bankruptcy
15th March 2019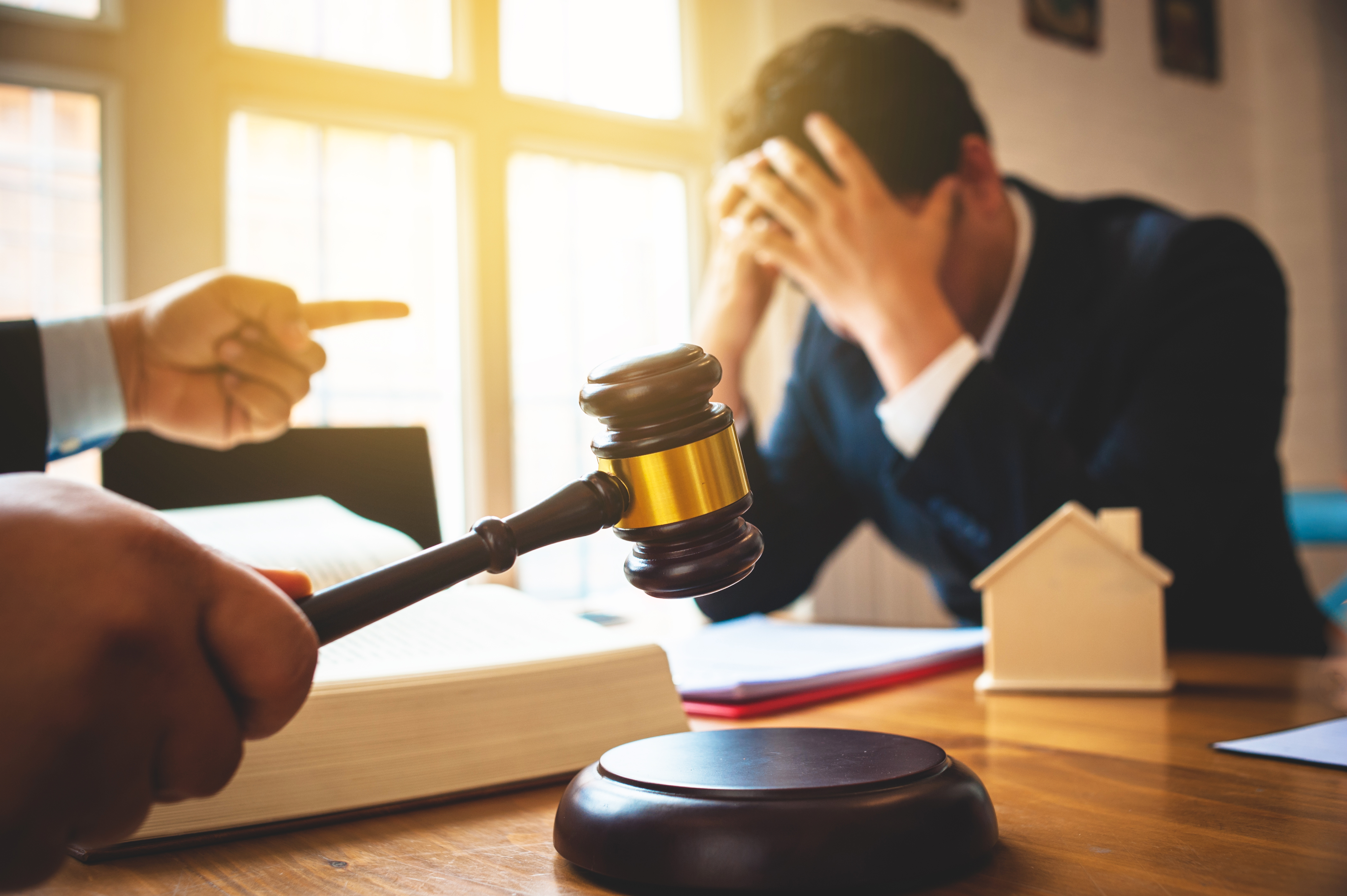 I've seen a large increase in my debt casework involving personal guarantees lately but it's been a while since a case involved one of the big four UK high street banks. Most of the problem debt cases I'm dealing with involves secondary lenders.
So what's going on with secondary lenders and why are they taking a tough line with debtors?
The Great Banking Crisis of 2008 – an opportunity for secondary lenders
Secondary lenders started increasing their share of the lending market after the financial crisis (some call it the crash) of 2008. While quantitative easing (i.e. the billions of extra pounds printed by the Bank of England) pumped up the banks' balance sheets, they were much too cautious now to lend it back out.
Companies needing a loan had little alternative but to go to secondary lenders because they seemed to be the only guys lending at the time, certainly in the sub-prime sector.
As you'd expect in a higher risk lending market, secondary lenders demand extra assurances from borrowers, such as signing a personal guarantee, putting their homes on the line (having said that, unless the business had significant assets whereby a Debenture would suffice, just about all lenders usually insist on a personal guarantee when lending to a limited company irrespective of the risk profile).
People were so glad to find someone willing to lend, and maybe wanted to save on solicitor's fees, that they didn't always do their due diligence and signed without checking the small print or getting independent legal advice (despite the warning in bold type on the front of the guarantee documents advising them to do so).
As far as the secondary lender and the law are concerned, the borrower, especially if they're a company director, acted with "All due diligence and skill", so if it costs you your house further down the line, then it's a case of caveat emptor.
One of my clients told me he'd agreed to a personal guarantee one morning and was suffering regrets by the afternoon when the cleared funds went through to his account. He kept thinking: "What have I signed up to? This is too quick."
Unfortunately, chickens are coming home to roost and a significant percentage of secondary lenders' loan books are now starting to go bad. Increasingly, clients coming to me because they borrowed from secondary lenders who are now taking a tough line.
Secondary lenders taking a tough line
Secondary lenders haven't been around that long and it's only now that we're now seeing how they deal with borrowers in trouble.
Because they're relatively new to the market they don't want to be seen as a soft touch, otherwise people will just stop paying them back and they can't afford to let that happen. Experiences vary between lenders with some willing to work with you to find a resolution and others quick to instruct solicitors to commence legal proceedings.
Some creditors may also have credit insurance that requires them to do everything legally possible to recover their debt. This could include making someone bankrupt, even knowing they'll get nothing from it, in order to get their insurance pay-out. It's also sending a message to the market that if you don't pay up you'll feel the consequences.
When all's said and done, secondary lenders are commercial entities, out make as much money as they possibly can for their shareholders. Anecdotal evidence suggests banks (being more established) seem more likely to work with their debtors but while some secondary lenders can be conciliatory, it's generally a bit more ruthless in the sub-prime world where lending is riskier and you don't necessarily have time to be Mr Nice Guy, especially when you have a big expensive legal battle on your hands to recover your money.
Mediation – the James Rosa Associates way
At James Rosa Associates we take a more mediative approach to debt settlement. We sit down with both parties and hammer out an agreement that's agreeable to both sides.
Ultimately the creditor can't get what the client doesn't have, and a responsible lender should still remain mindful of treating people fairly. You can't just put a family out on the street when there's a credible alternative which will still see them pay up, just because you want people to think you're not a pushover.
We offer a wide range of services, including:
● Insolvency support
● Negotiated settlements
● Personal assisted bankruptcy
● Mediation
Our debt advisors and debt adjusters are supportive and friendly, helping individuals and business owners/directors to reach swift and cost-effective resolutions to unmanageable debt problems, civil or commercial disputes.
James Rosa Associates are authorised and regulated by the Financial Conduct Authority (FRN665061) to work with clients to produce bespoke solutions to fit their specific circumstances.
Free consultation?
You may be eligible for a free consultation so ring us on 0845 6807217 or email enquiries@jamesrosa.co.uk and we'll explore how we can help you tackle your debt problems and have a happier 2019.