Could you spend less this Christmas?
By Mr Bankruptcy
11th December 2020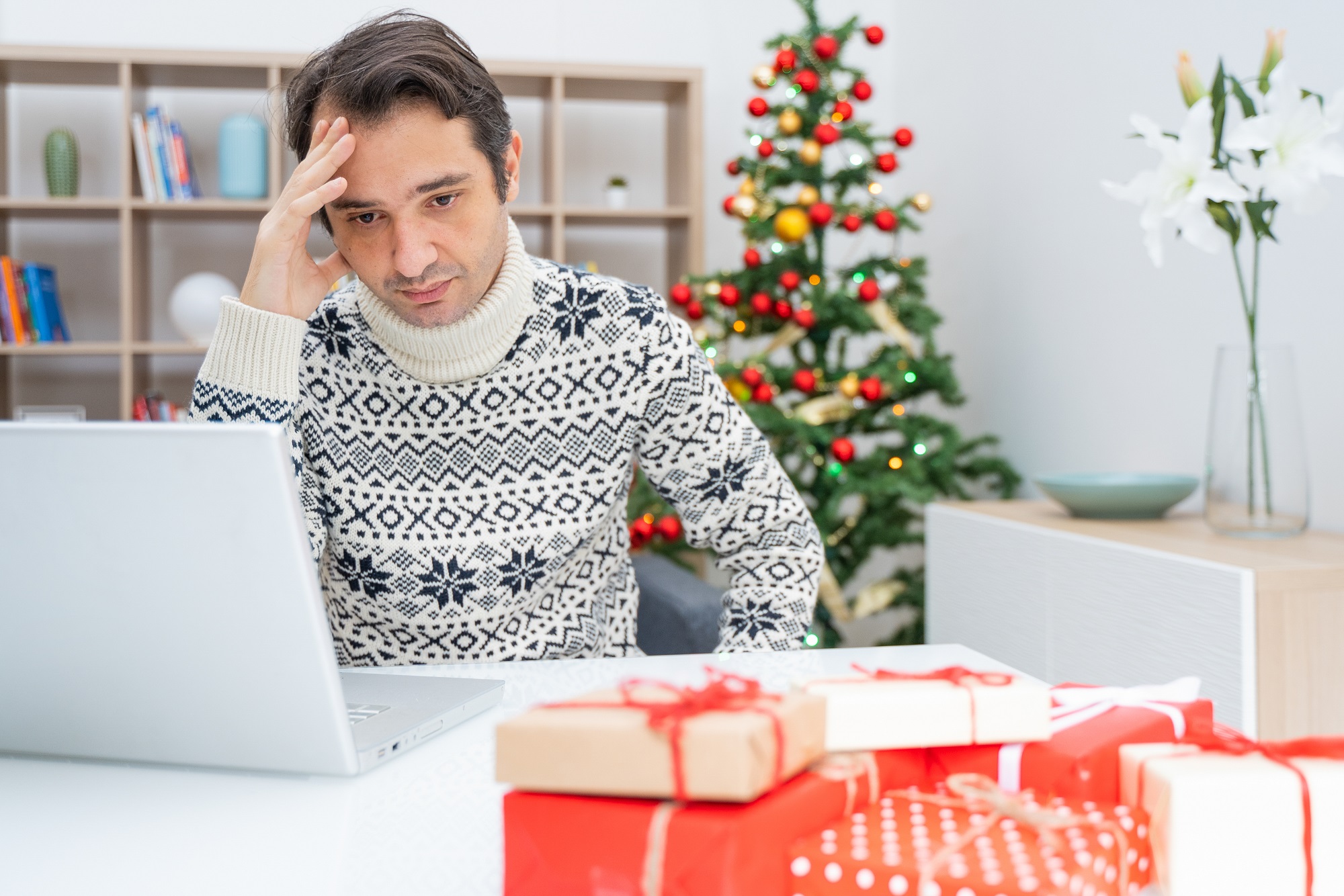 Was it only a year ago when we were talking about the real cost of Christmas, and how the debt burden for many people increases? Now, after so many more people are facing financial uncertainty, the fear that Christmas will only exacerbate debt problems will only have increased.
But the Christmas season doesn't have to mean getting deeper into debt.
How to save money at Christmas
This year it's predicted that spending on Christmas gifts will decrease by 10%. In a year when we've had to learn how to do everything differently, could Christmas 2020 also be an opportunity to have a rethink and take a different approach to our seasonal spending?
If you need to reduce your costs this year, here are some simple ideas to get you started:
Stick to a budget: Know what money you have available and stick to it your limit.
Hunt for bargains: Shop around so you can grab bargains when you see them, and don't leave it all to Christmas Eve, when you're stuck for choice.
Avoid impulse buying: Make a list of who you need to buy for and what you want to buy, making sure it's all within your budget.
Cut down on the presents: Do you really need to buy presents for everyone on your list? Planning to spend some quality time together, when it's safe to do so, might be the best gift you could give someone.
Don't borrow money for Christmas spending: Avoid using credit cards, overdrafts, etc to pay for Christmas. It's very easy to overspend when you don't have to pay for it now, but you're piling up problems for later.
Be organised: If you do borrow money, find the cheapest way to do it and make sure you note when you need to start making repayments to avoid unnecessary interest or additional charges.
Are you already struggling financially?
If you're worried about your financial situation, ignoring the signs or putting it off until the New Year won't make the problem go away. Assess your situation, look for options to start repaying your debts and, importantly, find someone to talk it through with, who can offer you support through a challenging time. If you feel that your debts are becoming unmanageable, seek advice as soon as possible.
I certainly don't want to play Scrooge at this time of the year, especially as we all need a holiday to look forward to. The main thing is to know that there's always someone to turn to and talking about a problem will help you start to deal with it. The worst thing is for financial worries to weigh on your mind and spoil a time when you should be thinking about family and friends – and looking forward to what we all hope will be a better 2021. 
James Rosa Associates
James Rosa associates is a firm of debt advisors and debt adjustors. With a supportive and friendly approach, we offer a full range of advice and professional services to individuals and business owners/directors facing unmanageable debt or involved in civil or commercial disputes. Our services include:
Insolvency support
Negotiated settlements
Personal assisted bankruptcy
Mediation
We are authorised and regulated by the Financial Conduct Authority (FRN665061) to work with clients to produce bespoke solutions to fit their specific circumstances.
Find out if you qualify for a free consultation
If you want to deal with an unmanageable debt, or bring a dispute to a swift and cost-effective resolution, contact James Rosa Associates, ring 0845 6807217 or email enquiries@jamesrosa.co.uk to find out whether you qualify for a free consultation.