Coping with the rise, and rise, in the cost of living
Mr Bankruptcy
21st March 2022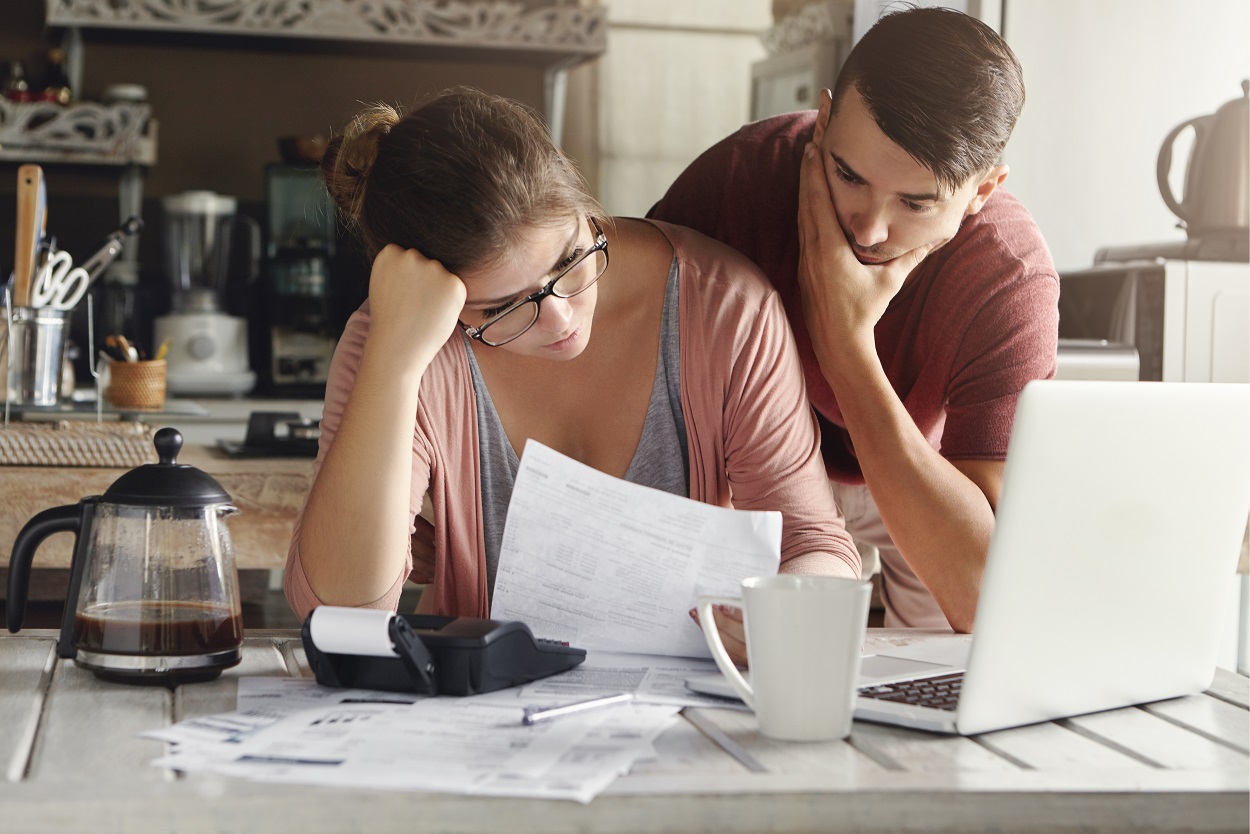 As the cost of living continues to rise, what's driving the increase in prices and how can households manage the extra costs?
What's happening to the cost of living?
During 2021 and into 2022, inflation has been rising quickly and it's expected to reach around 8% during the spring and even higher later in the year. This dramatic increase in the rate of inflation is being driven by increasing prices and we are now seeing the highest rate of inflation in 30 years.
Why is cost of living increasing so much?
A perfect storm of price and tax increases is putting incredible pressure on the cost of living and one of the starkest illustrations of what is happening to prices is in energy costs.
In the year up to January 2022, domestic gas prices increased by 28% and domestic electricity prices by 19%. This led to Ofgem announcing that the domestic energy price cap would increase from £1,277 per year to £1,971 in April, which represents a 54% increase.
We've seen increased prices at the fuel pumps and in food costs and much of this has been driven by increased demand for raw materials and energy as world economies opened up post-covid restrictions and supply chains struggled to meet demand. The costs have been passed on through an increase in the price of goods. This is now being compounded by the troubles in Ukraine as sanctions start to bite.
In addition to rising prices, the hike in National Insurance in April and changes to benefits as covid support schemes end means people will see less money in their pockets while, at the same time, they need to make it go further.
How can we manage the new economics?
The increasing cost of living means that millions of people will be worse off in 2022 and beyond. The Resolution Foundation predicts that the rise in inflation means the typical household income for non-pensioners could be 4%, or £1,000, lower than in 2021-22. This would be the biggest real-term fall in income since the mid-1970s.
Managing your money by, understand your income and outgoings and budgeting accordingly, has always been a useful life exercise but now it's critically important. It will help you to understand when you might begin experiencing financial difficulty and enable you to take proactive steps to avoid or manage it.
For those people already struggling financially, it can feel overwhelming to think that the situation will get worse. But, as difficult as it seems, it's important to seek advice and talk to creditors.
You may feel isolated trying to manage your financial stress, but many others are in a similar situation and there is a lot of support to help people with unmanageable debts to get back in control of their finances.
Things are never as dark as they first appear.
James Rosa Associates
James Rosa associates is a firm of debt advisors and debt adjustors. With a supportive, non-judgemental and friendly approach, we offer a full range of advice and professional services to individuals and business owners/directors who face unmanageable debt or are involved in civil or commercial disputes. Our services include:
Insolvency support
Negotiated settlements
Personal assisted bankruptcy
Mediation
We are authorised and regulated by the Financial Conduct Authority (FRN665061) to work with clients to produce bespoke solutions to fit their specific circumstances.
Find out if you qualify for a free consultation
If you want to deal with an unmanageable debt, or bring a dispute to a swift and cost-effective resolution, contact James Rosa Associates, ring 0845 6807217 or email enquiries@jamesrosa.co.uk to find out whether you qualify for a free consultation.